news.
january 23, 2007 marked the official release date of the new georgie james single. you can hear all three tracks on the band's myspace page and then order your own copy from dischord.com. this is a rather limited pressing, so get your copy while you can.
as of january 2007, all in-print laboratory records releases can be purchased through dischord.com. we've even heard that there are a few copies of georgie james' demos at dance place hanging out in the inventory. that's the word on the street anyway…
we know how much stuff can weigh you down, and just how good it can feel to declutter, so we're working on making all of our releases available to you in digital format. for now you can find laura burhenn's second album, wanderlust, on itunes. per the usual deal, individual songs are 99 cents a piece, the whole album is $9.99.
we've finally gotten around to it, pulled out some rudimentary gagdets from our tool belt and made this place, well, a place. welcome to the laboratory records site. in time we'll grow into something slicker and not-so-ms-paint-inspired. however, it'll be nice to look back and know that it started like this: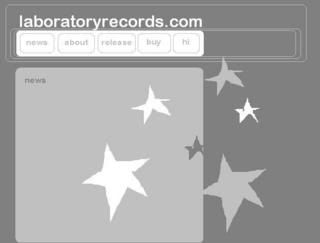 ah, those were the days…